There are several ways you can improve your TOEIC vocabulary before taking the TOEIC test. Memorize new words with its definitions is the obvious one. However it's important to learn in what context the new words you learn can be used.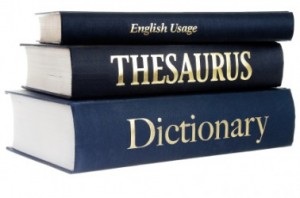 Another way to improve your vocabulary is to simply read a lot. It could be anything from newspapers to books. By varying your reading topics you will broaden your vocabulary. Stop and look up unfamiliar words immediately instead of just jumping over to next sentence.
Use the dictionary at toeicpractice.com to find the definitions of unknown words. Use our flash cards to learn useful words for the TOEIC test.  By improving your TOEIC vocabulary you increase your chances of getting a good test score. You also improve your overall English language, vocabulary is the hear of mastering any language.
An aspect that easily is forgotten when learning new words is to use your new vocabulary in your everyday life. Also remember not to complicate things, learn words that are useful and practical for you to learn. Keep it simple is a great motto.
Create an account to get complete access to our word bank, flash cards, and TOEIC vocabulary quizzes.